Online Reputation Management
ORM is creating a positive brand image and maintaining it. It also includes converting negative image into a positive one. ORM is important part of Digital Marketing as now a days when ever people want to buy or know something, they just google about it and check its reviews and ratings. Businesses with good reviews and higher ratings are given preference and hence they get more revenue.
We at SCORICH Services offer ORM services to our clients which includes, content marketing (blog posts and articles), positive comments on social media platforms, Google review and ratings, pacifying the user with negative comments.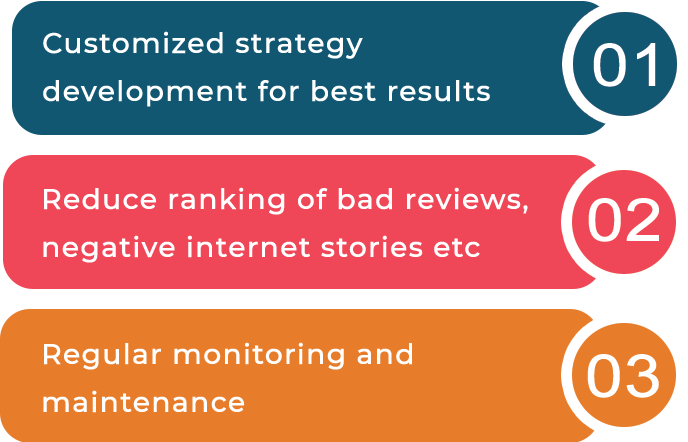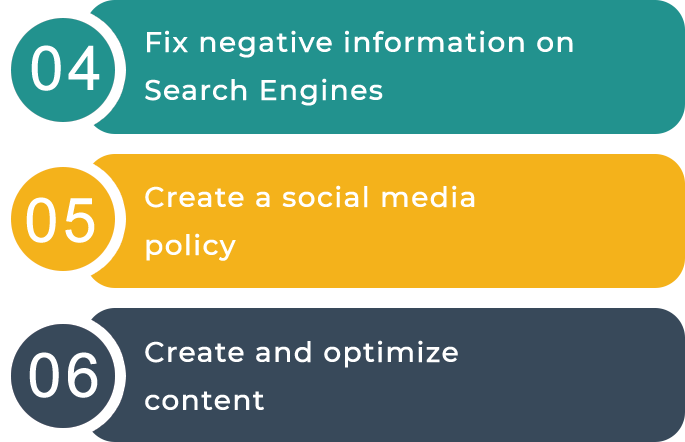 Enhancing Online Reputation Process
If business is just started then it required reputation management to convert your business into a popular brand.
Once you created a good image of your business it requires continues efforts to maintain that image.
Brand reputation can be harmed due to any reason. Here you need to recover the good image of your brand. And it can be done by hiding the negative stuff and promoting the good stuff. New good stuff need to be created to burry bad stuff.