Grow your brand recognition with SCORICH Social Media Services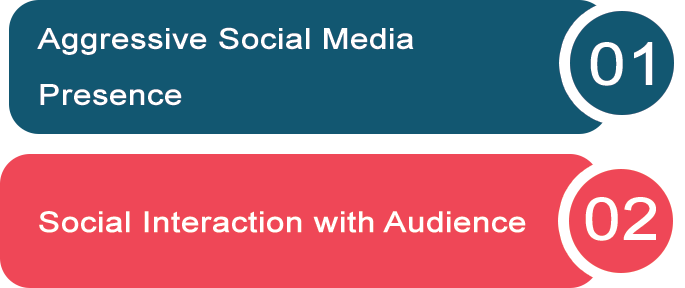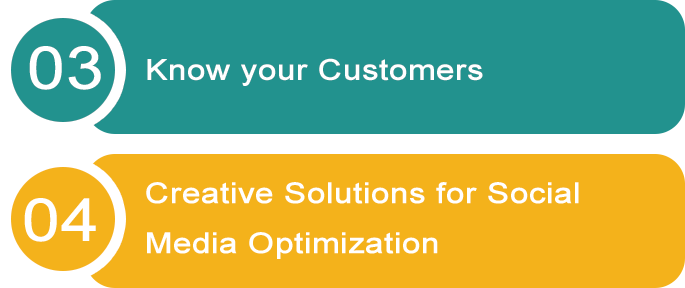 "TAKE YOUR BUSINESS TO THE NEXT HIGH LEVEL WITH SCORICH"
Customers are on Social Media
Regardless of functional business area, maximum number of people are using social media regularly on a day to day basis. Hence it is the need of the hour to keep them engaged and stay connected.
Get to know about your Brand on Social Media
It is necessary that you must be well informed about what your potential customers are saying about your brand on social media and respond to them accordingly.
Customers looking for similar products
Social Media Marketing enables the potential customers to know about your product and services while they are searching for similar things online.
What will you get?
Brand Awareness
Trends and Preferences
Behavioural Insights
Platform Research and Analytics
Reporting and Analytics
Digital Advertising
Right Audience Targeting
Our Social Media Marketing team is well versed with the latest strategies to target the right audience for your brand to give you positive ROI.
Facebook Advertising
Facebook Advertising is very important for creating the brand awareness. With the right audience targeting and remarketing we can successfully target people based on their interest, behaviour and location.
Twitter Marketing
Our well planned twitter marketing campaign will make your brand viral.
YouTube Marketing
Youtube Marketing has the capability of engaging the right user for a longer period. It captures and grows your customer base and increases the traffic to the website. Youtube Marketing can be used for brand awareness as well.
LinkedIn Advertisement
When it comes to enterprise SEO, it's less about the size of the company and more about the number of pages. If your website has 1,000 or more products, it may be an enterprise site. This basically consists of technical implementation of fundamental and ethical SEO practices on each and every page of your website.
Instagram Marketing
Instagram content drives more engaged traffic than any other social media channel. If someone buys from you and then follows you on Instagram, they're likely to see your brand on a regular basis and purchase from you again. So it is used for Marketing as well as Remarketing.
Yelp Marketing
Yelp can be very effective, if you are in the right industry, at times yelp offer better results as compared to Google ads, facebook ads, Twitter and Instagram. Yelp can be a source of huge traffic to your website.
Pinterest Marketing
With more than 50 million users , Pinterest is an incredibly powerful, broad-reaching marketing tool for organizations wishing to connect with their audiences in a creative way. It is used to drive traffic to their website and turn consumers into conversions.